In September we shared this quote from one of our new partner families: "I will be one of your success stories, I will do everything". We are thrilled to report she has already seen success! Maria is determined to improve her situation. She worked with her liaisons, Kevin and Elise, to set a goal of applying to three housing programs. She completed the applications in record time! Maria is on her way to getting out of living in a hotel and gaining stability for her family.


Other families have also set and achieved goals in the short period of time since the 2020-21 program year began. We celebrate their success by sending certificates and gift cards. Check out some of their successes below.
Get Involved This Giving Season!
1) Become a Families Forward Charlotte Ambassador and raise vital funds to expand the reach of our Family Success Program in 2021! Your help is crucial so we can serve 70 families next year.

It's EASY! Simply start a Peer 2 Peer campaign by signing up HERE and sharing with your friends and family!

2) Sign up for our Virtual Angel Tree to help kids in our program have a great Holiday.
To FFC Advisory Board member and Family Liaison, Karen Faulk-Brown, who has been awarded the Governor's Award for Volunteer Service for North Carolina through the United Way of Central Carolinas! She worked with a Family Partner who was was ill-informed about the options of need based services. She is now employed full-time, saved her money due to financial/budgeting workshops, and eventually, purchased a vehicle on her own.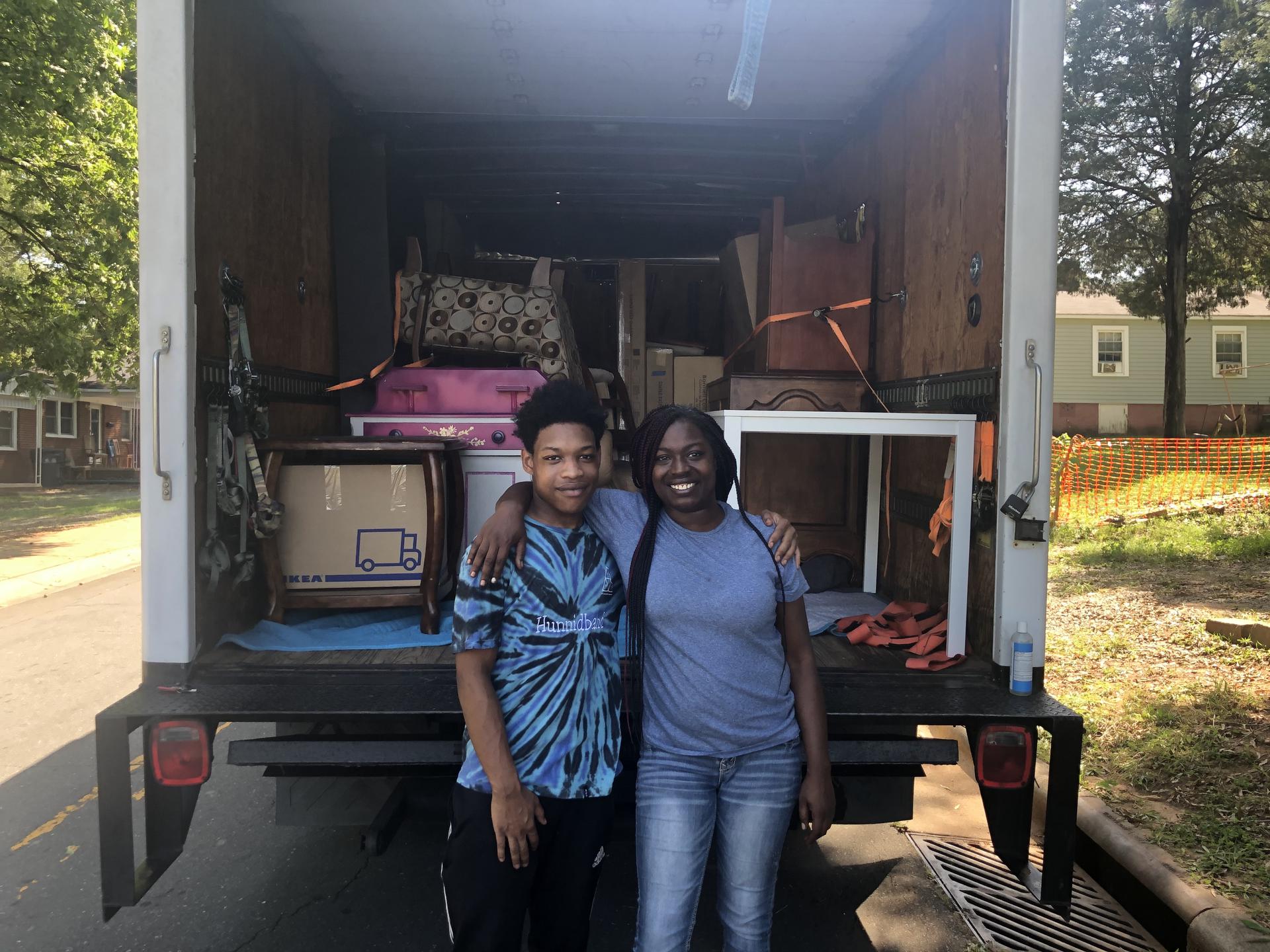 To Furnish for Good and our community of donors for providing furniture to a family partner in our program. After months in a hotel, Asia's family recently found housing and were provided a home full of essential items from beds and furniture to appliances and curtains.
To our newest partner, Morningstar Storage of Tyvola and Morningstar Storage of W.T. Harris.
As part of their commitment to service, Morningstar developed the Morningstar Cares program to foster an attitude of community, giving, and engagement to help make our neighborhoods a better place.
Thank you to Community Matters Cafe for allowing us to use their space for orientations and providing meals to the families in our program. And to Linda Crawford and her team at Charter who donated essentials and the hundreds of towels that were included in the Fall essentials baskets given out in September.
To Lead Tools for sponsoring and packing 20 Essentials Baskets that will be given to the families in our program. These contain toiletries, cleaning supplies, and other winter essentials that help alleviate the strained budget of our family partners.
Our 2019-20 Annual Report is available HERE.
We believe in openness and accountability. Our financials and Annual Reports can always be found on our website.